Are you thinking about what to wear at your proms, weddings, and black tie events? Do you want to go to the event in a mermaid dress? This post will help you pick the right mermaid dress, keep reading to know more.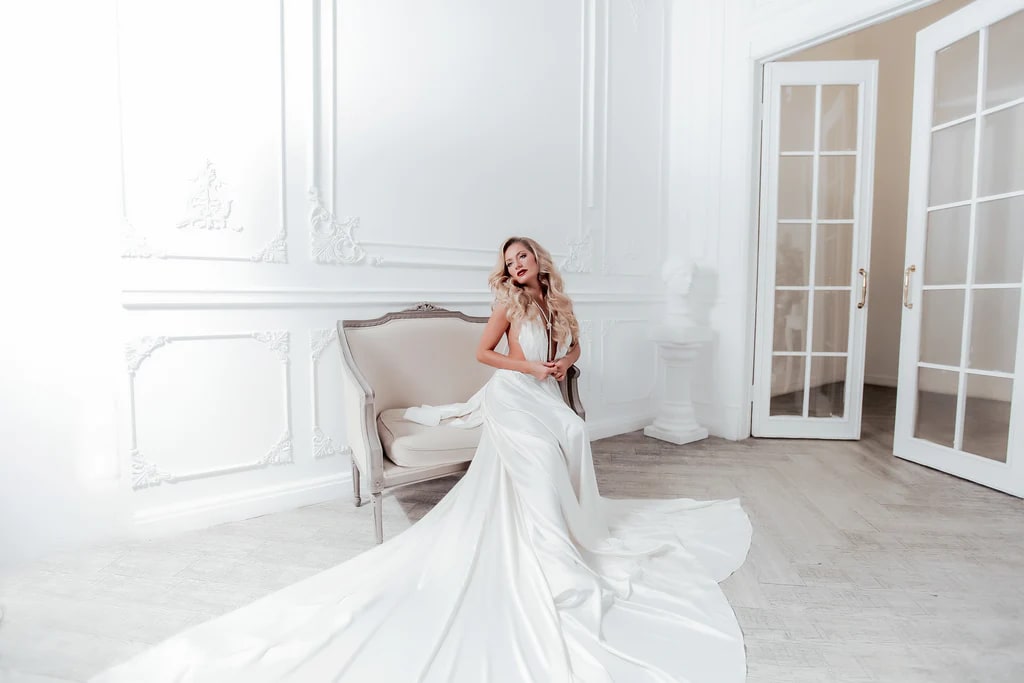 The Mermaid dress is unique for its fishtail appearance. It is a form-fitting gown that flares out at the bottom to create a dramatic mermaid-like silhouette.
Also, these dresses are popular for formal occasions such as weddings, proms, and black-tie events. If you're considering wearing a dress for your next event, you might want to consider a mermaid dress.
This will give you a unique appearance, making your dress stand out among others. 
How to Choose the Right Mermaid Dress
When choosing a mermaid dress, there are some things you need to consider in order for you to appear attractive and beautiful. Here are a few factors to consider when choosing the right mermaid dress:
Consider the Body Type 
There is no way you can choose the right mermaid dress without considering the body type. You need to look for the exact mermaid dress that fits you.
Most mermaid dresses are form-fitting, so they look best on hourglass and pear-shaped figures. If you're more apple-shaped or have a larger midsection, a different style may be more flattering.
In addition, with picking a dress for yourself, you should ask your friend or sincere people around you to give you their option about the dress. This will help a lot.
Consider the Style of the Mermaid Dress
Mermaid dress comes in different styles. You must first think about the event you want to go to and what is the perfect style of mermaid dress to put on.
There are some mermaid dresses that come in a variety of styles, from classic to modern to bohemian. Choosing the one that fits your personal taste and the occasion will be the best choice.
Pick the Right Fabric
Picking the right fabric is also a factor to consider when choosing a mermaid dress. Mermaid dresses are typically made from stretchy fabrics such as lace, tulle, or satin to allow for ease of movement and a flattering fit.
Picking the wrong fabric might embarrass you during the event which will end up giving you a bad memory about the event. To avoid such a mistake, pick the right fabric.
Accessorizing a Mermaid Dress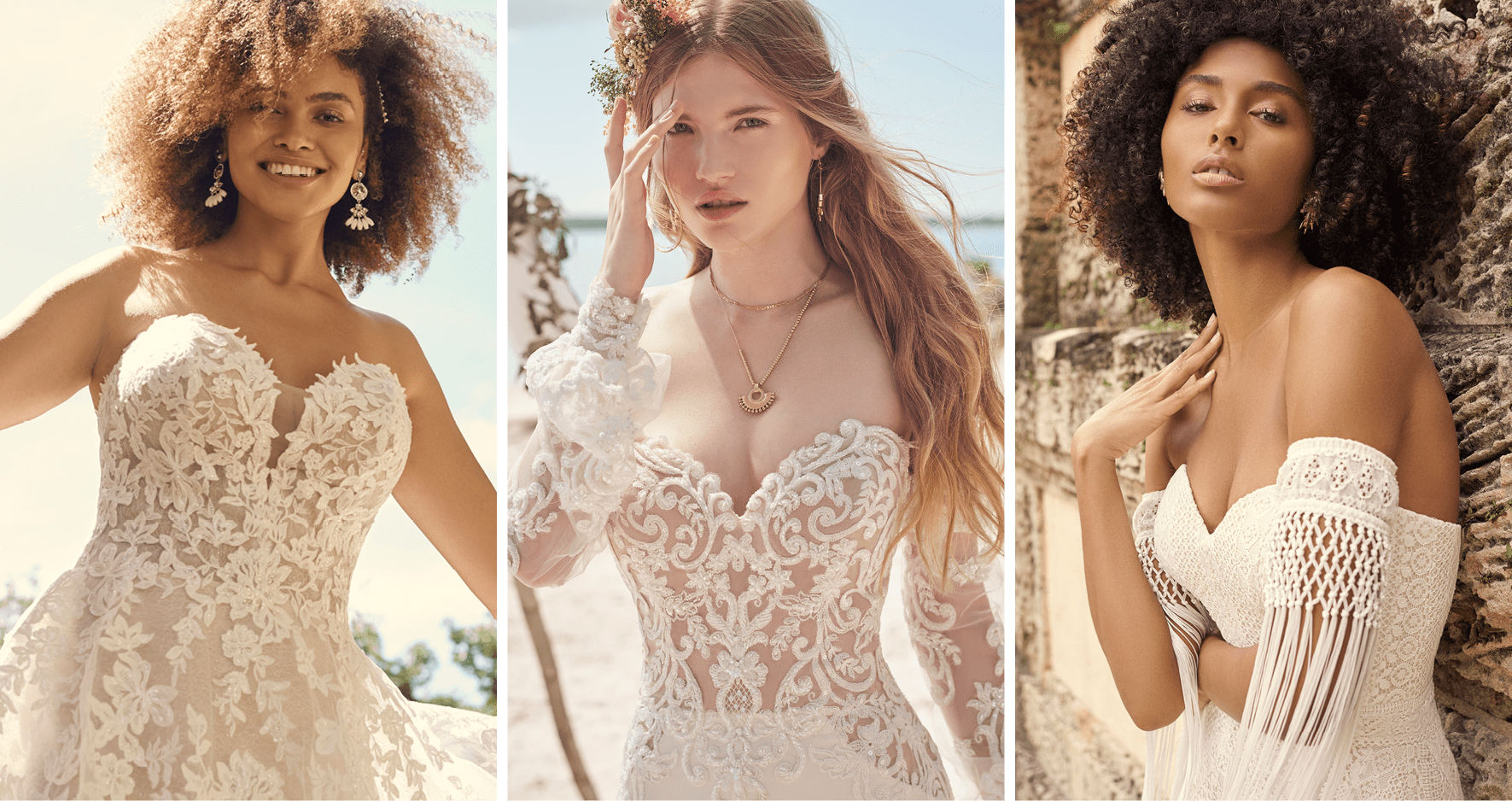 For you to look attractive and beautiful in a mermaid dress you need to compliment your dress with some accessories like pieces of jewelry, shoes, make-up, hairstyle and 
When it comes to accessorizing a mermaid dress, less is often more. Here are some tips:
1. Jewelry
Jewelry is very important for accessorizing your mermaid dress. A Mermaid dress doesn't go with complex jewelry. The beauty of a mermaid dress will only come out when the jewelry complementing it is simple.
It is advisable to keep your jewelry simple with a pair of earrings or a bracelet. In addition, a necklace may detract from the dress's neckline and silhouette.
2. Shoes
You can't give your mermaid a unique touch without wearing a pair of shoes that complement it. A mermaid dress looks best with high heels or sandals with chunky heels. It is advisable to complement your mermaid dress with beautiful simple high heels.
Most ladies who go to proms and weddings always put on heels to give the mermaid dress a perfect look. Also, avoid flats, as they can make the dress look too long.
3. Hairstyles and Makeup
Another thing to add to give you a mermaid look is the way you style your hair. A Mermaid dress is a type that needs to be simple yet beautiful. It is advisable to keep your hairstyle simple and sleek.
To keep your hairstyle simple and sleek you need to give it a low bun look or side swept ponytail. Also, it is advisable to avoid voluminous or curly hairstyles, as they can detract from the dress's silhouette.
 In addition, for your makeup, you need to wear light makeup. It is advisable to use natural, earthy tones to compliment the dress's color. Also, consider adding a pop of color to your lips or eyes for a bold statement.
What is the Difference Between a Fish Tail and Mermaid Dress?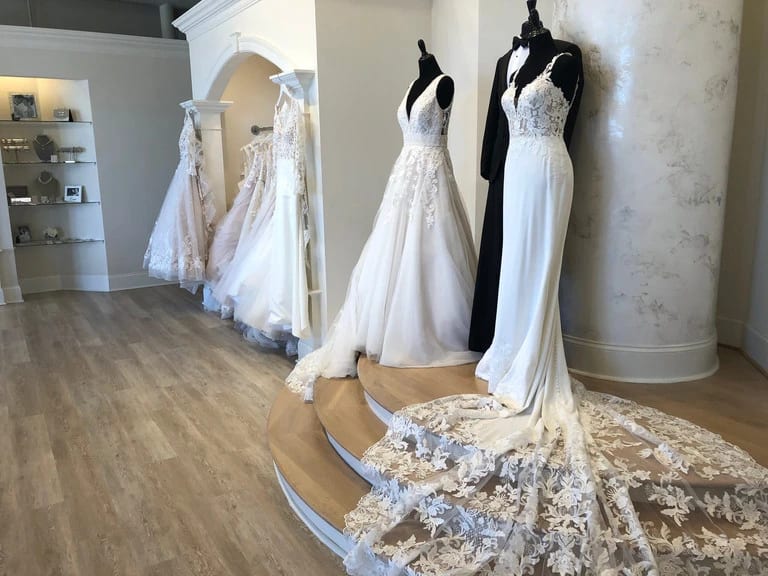 Fishtail and mermaid dresses are two types of form-fitting dresses that are often worn for formal occasions.
A fishtail dress is also called a fishtail dress or a trumpet dress. Also, it is a type of dress that flares out dramatically at or below the knee. Most times it resembles the shape of a fishtail.
A fishtail dress creates a dramatic, hourglass silhouette that is both elegant and glamorous.
While the mermaid dress is also known as a fit-and-flare dress. It is a type of dress that is fitted through the bodice and hips. Also, it mostly flares out at or below the knee which gives it the shape of a mermaid's tail.
This creates a more subtle, streamlined silhouette that is still form-fitting but not as dramatic as a fishtail dress.
However, both fishtail and mermaid dresses share some similarities in their form-fitting nature. Their difference is identified by the degree of flare at the bottom of the dress.
In conclusion, a mermaid dress is a stunning and dramatic option for any formal occasion. So when choosing a dress, consider your body type, style, and fabric.
Remember to keep accessories and makeup simple to allow the dress to shine, and choose shoes and hairstyles that compliment the dress's silhouette.