Do you want to dress like a mermaid? Are for a guide to creating a mermaid costume? Every idea you need to create a mermaid costume is here in this post.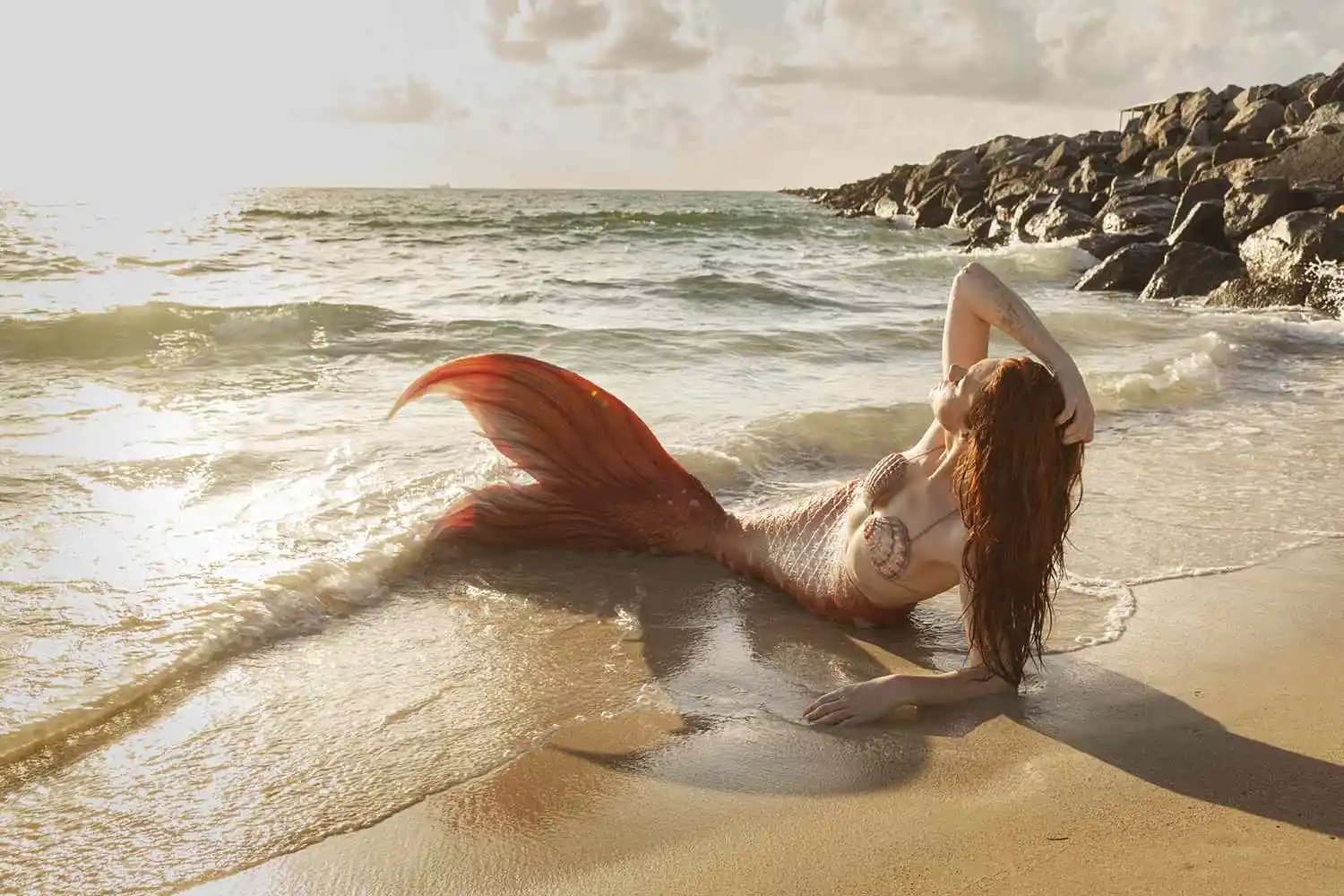 Many people have gotten ideas from mythical creatures called mermaids. It is no new thing that modern fashion is getting ideas from mermaids when it comes to designing clothes, shoes, and bags.
Mermaid costume has become the most worn costume for Halloween parties, themed parties, and cosplay events.
This is because of its uniqueness and the mystical feeling it brings every time it is worn. Wearing a mermaid costume at an event will attract people to know you more.
If you want to create a mermaid costume or transform your look to either a mermaid or a serin, this post will give you the perfect guide. 
How to Choose the Right Mermaid Costume
There are a variety of mermaid costumes available on the market, from full-bodied suits to simple accessories. When choosing the right mermaid costume for yourself there are certain factors, you need to consider.
Here are what you should look out for when choosing the right mermaid costume:
1. Pick a Comfortable Mermaid Costume
Before you pick a mermaid costume, you need to first check how comfortable you are in the outfit. This is very important because it will prevent you from being embarrassed or uncomfortable at the event.
Also, mermaid costumes can be selective to some person's body, so make sure you choose one that allows for ease of movement.
2. Make a Budget for the Right Mermaid Costume
If you thinking of rocking a mermaid costume for your Halloween parties, you must make your budget enough money for it. Mermaid costumes can be a bit expensive, especially during the Halloween period.
During Halloween periods, if you do budget enough money you won't be able to get the mermaid costume of your choice.
3. Choosing the Right Mermaid Style
Mermaid costume comes in different styles, from classic to sexy, to scary. It is important that before you wear a mermaid costume, you must examine the kind of event you want to go to. 
Also, this will play a major part in helping you to pick the perfect style. If it is a Halloween event, the mermaid costume must be scary, if it's a party, you need to be classy and sexy.
4. Pick the Right Mermaid Accessories and Makeup
Choosing the right mermaid costume involves choosing the right accessories and makeup. Your mermaid custom will go wrong if you don't wear the right accessories and makeup for the event. In addition, this plays a major role in giving you a perfect mermaid look.
Mermaid Costumes for Kids
Mermaid costumes aren't just for adults; there are plenty of options for kids as well. Kids can be more creative with mermaid customs especially if you are making it for a kid's event. 
Although the mermaid costume for kids is not the same as the ones for adults. However, they could still be styled moderately and get the same feeling as adults do.
How to Choose the Right Mermaid Costume for your Kids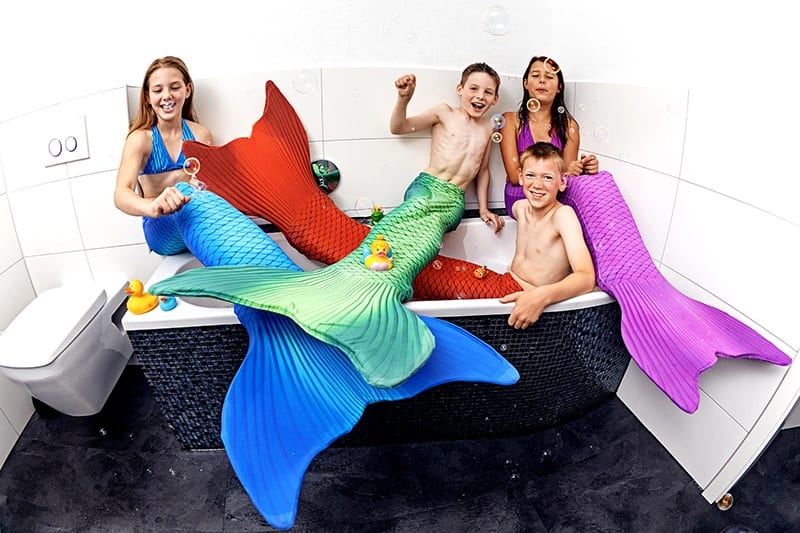 When choosing a mermaid costume for your child, there are a lot of things to consider. Unlike adults, kids are very sensitive to their environment, their body, and the perception of people. Here are what to look out for when picking a mermaid costume for your kids:
1. The kid's Safety on Mermaid Costume
Before picking the right mermaid costume for your kid, you must first check how safe they are on the costume.
This is very important, this helps you to know if your kid can breathe properly and can walk without falling or causing disaster. Also, make sure the costume isn't too restrictive and allows for easy movement.
2. Comfortability of the Kid on the Mermaid Costume
This is another way of choosing the right costume for your kid. Some mermaid costumes irritate your child's skin. Also, some can cause serious itching on the skin.
It is advisable that during the process of putting on a mermaid costume, you should ask your child if it's cause any itching or skin irritation. Make sure you choose a costume that won't itch or irritate your child's skin.
3. Pick the right Accessories and Make-Up for your Kid
For kids, you need to make sure they appear simple and detailed. To ensure that your kid's appearance is detailed, you must wear the perfect mermaid costume, this includes a mermaid tail, seashell headband, and other mermaid costumes that are simple.
How to Make your Mermaid Costume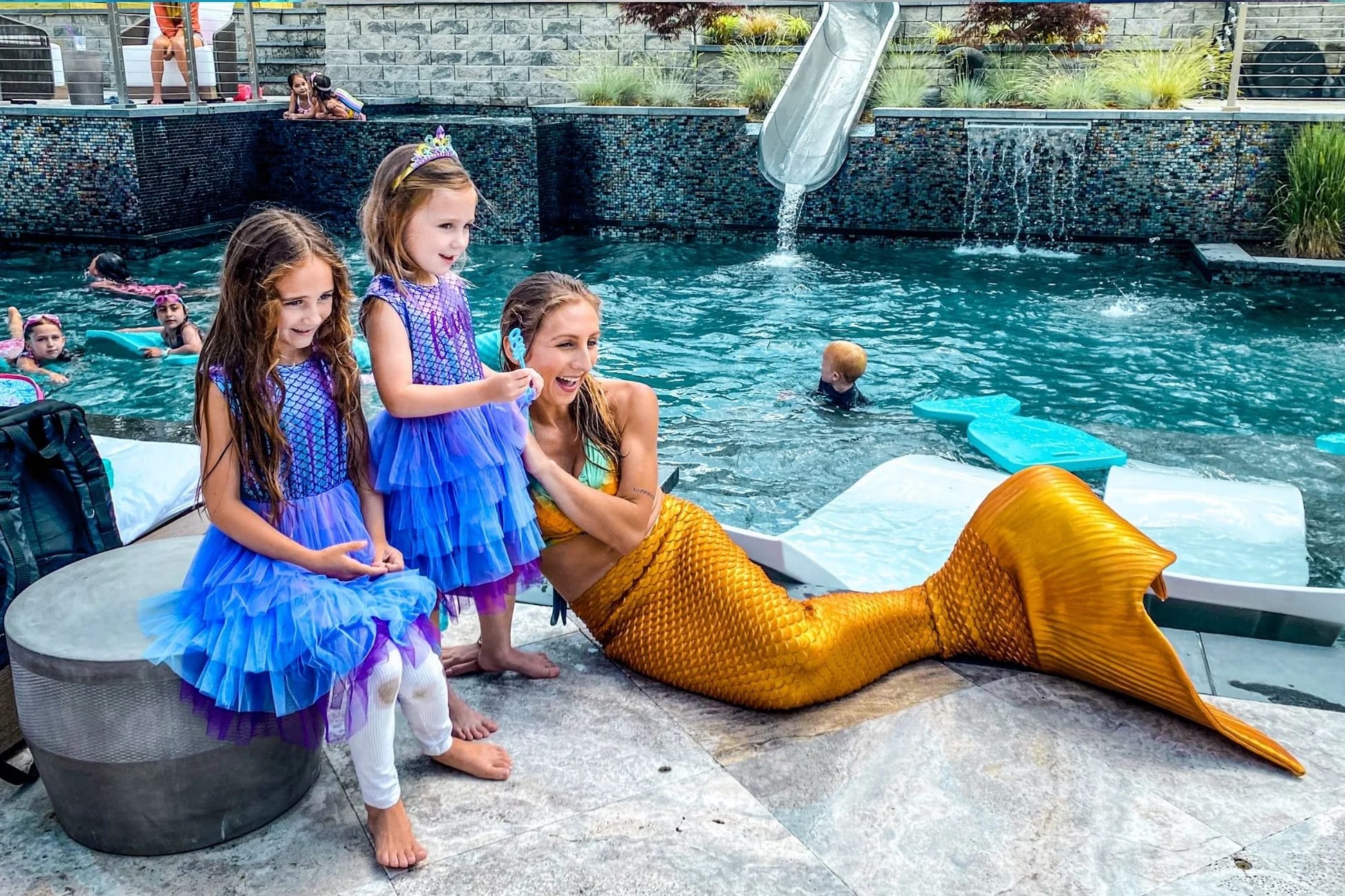 If you're feeling crafty, you can make your mermaid costume using items you may already have at home. Here's how:
1. Start with a green or blue dress or skirt.
2. Add fishnet stockings and/or tights to mimic scales.
3. Use makeup to create a fish-like appearance.
4. Accessorize with seashells, pearls, and a mermaid tail made from fabric or cardboard.
In conclusion, mermaid costumes are a popular and fun way to transform into a sea creature for Halloween, cosplay events, or themed parties.
Whether you choose to purchase a pre-made costume or make your own, remember to consider comfort, style, and accessories when making your selection.
Related Searches: