Do you want to know what to expect in the last moments before death? Keep reading to know what to Expect in the last moments before death.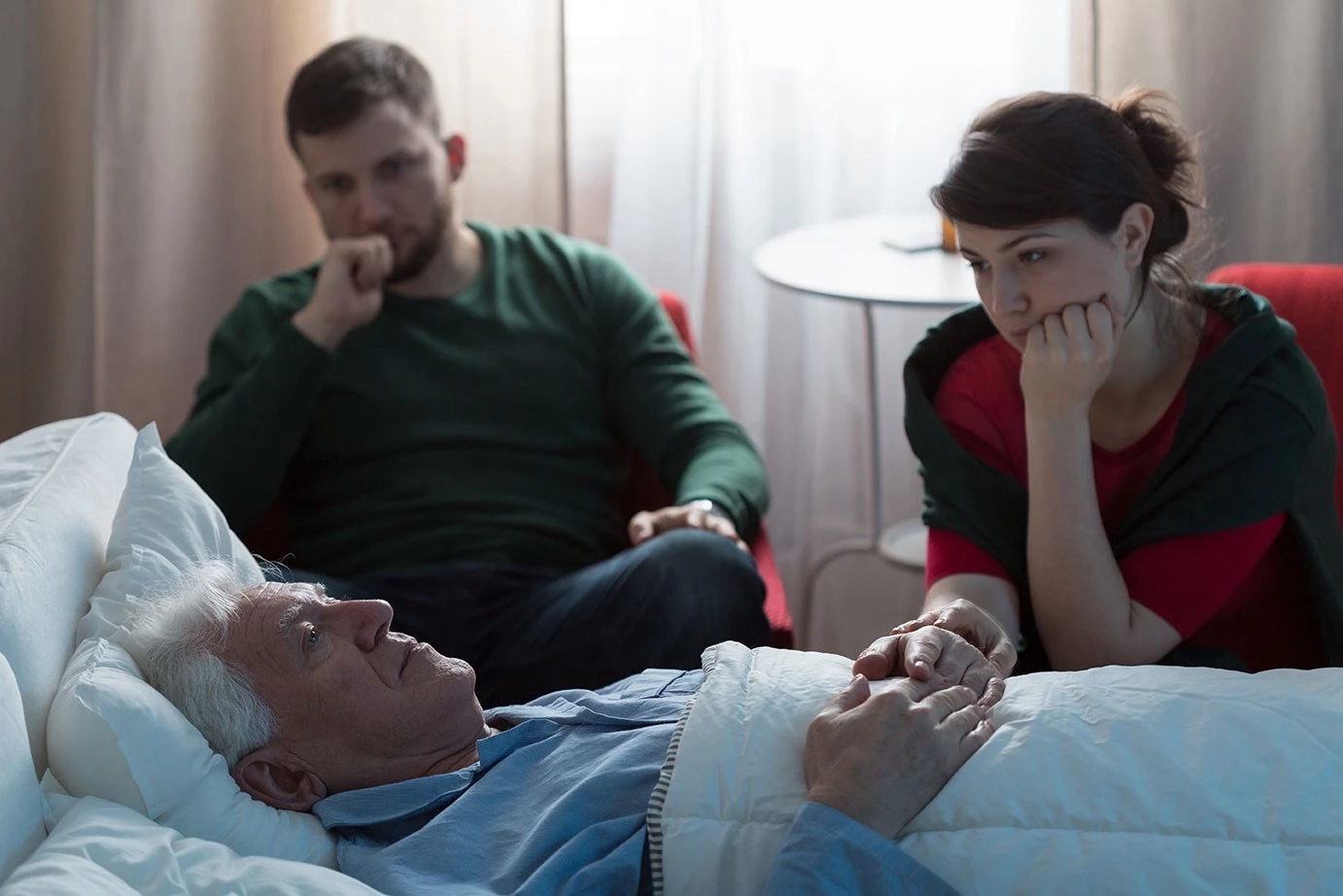 As life reaches its final moments, individuals and their loved ones often grapple with questions about what lies ahead.
Here you will get to know the various aspects of end-of-life. From physiological changes to emotional responses, understanding what to expect in the last moments before death can provide you comfort.
What to Expect in the Last Moments Before Death
In the twilight hours of life, there are several significant changes that occur within the body and mind.
Here, are what to expect in the last moments before death:
1. Physical Changes
As the body prepares to transition from life to death, several physical changes become noticeable.
Also, these changes are often attributed to the body's natural response to the decline in vital functions.
Here are the common physical changes to expect in the last moments before death:
1. Decreased Heart Rate and Blood Pressure: The heart rate and blood pressure tend to decrease as the body's systems begin to slow down.
2. Shallow Breathing: Breathing may become irregular and shallow, often accompanied by periods of no breathing (apnea).
3. Cooling of Extremities: The extremities, such as the hands and feet, may become cool to the touch due to reduced circulation.
4. Changes in Skin Color: The skin may appear pale or take on a bluish hue due to decreased blood flow.
5. Loss of Consciousness: The person may gradually lose consciousness and become unresponsive.
2. Emotional Responses
In the last moments before death, emotions play a significant role for both the individual and their loved ones.
Furthermore, understanding and addressing these emotional responses can contribute to a more supportive environment.
Here are some emotional aspects to expect in the last moments before death:
1. Peacefulness: Many individuals report a sense of calmness and acceptance as they near death.
2. Reflection and Life Review: Some people experience moments of reflection, where memories and life events come to the forefront.
3. Fear and Anxiety: It's natural to feel fear or anxiety about the unknown. Providing reassurance and a comforting presence can help ease these emotions.
4. Spiritual Experiences: Spiritual and existential questions may arise, and some individuals may find solace in connecting with their faith or spiritual beliefs.
3. Spiritual Aspects
For many, the last moments before death also carry spiritual significance. Here are some spiritual aspects to expect in the last moments before death:
1. Transcendence: Some individuals report feeling a sense of transcendence as if they are moving beyond the physical realm.
2. Connectedness: Many people express a desire to be surrounded by loved ones, seeking a sense of connection and belonging.
3. Letting Go: The process of letting go whether it's of attachments, regrets, or unfinished business can be a profound spiritual experience.
4. Peace and Acceptance: Achieving a state of inner peace and acceptance is often seen as a spiritual milestone in the face of mortality.
In conclusion, navigating the last moments before death is a profound and deeply personal experience.
Understanding the physical, emotional, and spiritual changes that occur can help individuals and their loved ones.
By acknowledging the unique journey that each person takes as they transition from life to whatever comes next, we can honor their path and provide the support they need.
Related Searches: